Tarc Tripundra in New Delhi, 3 & 4 BHK Ultra Luxury Apartments
Tarc Tripundra in delhi, we are passionate about creating beautiful homes, harmonious workspaces and welcoming lifestyle hubs. We are invested in our journey of co-creating the future with our consumers so that they can explore and engage with life more meaningfully. We stay true to our purpose of curating living spaces for the health and happiness of communities. This means designing an ecosystem where relationships are nurtured and enhanced. We have built our culture and capabilities around continuously evolving consumer tastes and aspirations.
TARC Tripundra offers luxurious 3 & 4 BHK flats in New Delhi
with exceptional amenities and services within a 3-acre area in a well-connected location.
Sizes: 2198 – 3bhk 2245, 2386, 2452, 2598 – 3bhk study
TARC Tripundra – SMART HOMES
Live in a space with features that balance the needs of today and those of the future through Smart Technologies
SMART HOME TECHNOLOGY


From Appliances To Lights, Control Everything Through An APP*

COMMUNITY APP


For the Convenience Of Residents

WI-FI-ENABLED COMMON AREAS


So That You Are Connected Always

EV CHARGING POINTS


For The Environment Friendly, Woke Being In You
Master Layout & Floor Plans
Designed to elevate your personal space, the luxurious residences at Tripundra offer you a unique feeling of belongingness in the prospering locale of New Delhi.
Come home to elegantly designed spaces that speak your language of comfort and utility with the capacity to transform as per your taste and preferences. An extraordinary place built to redefine luxury living. Witness a perfect blend of luxury, where you enjoy many unique experiences catering to the needs of every age group.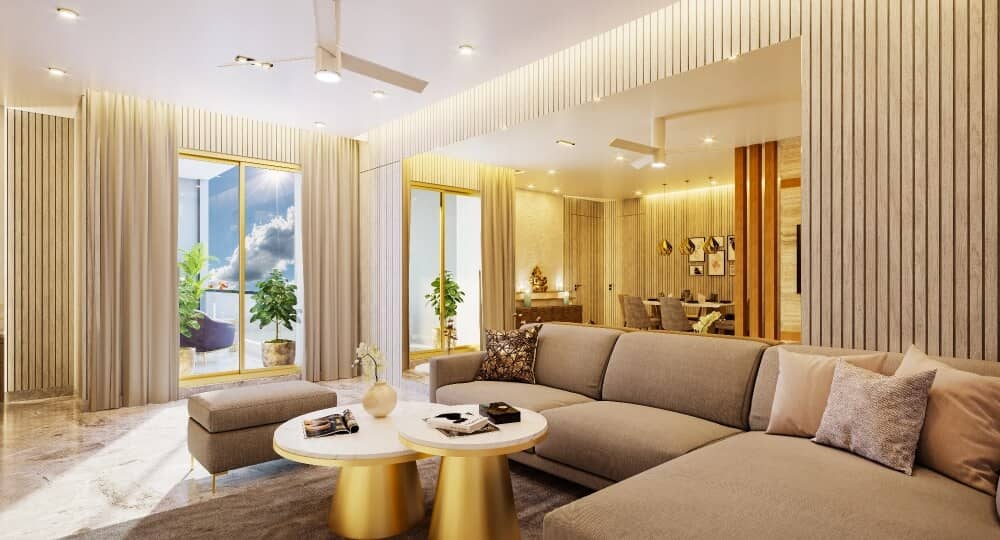 +91 9999853424, +91 9650312122