Krisumi Waterfall Residences in Sector 36 A, Gurgaon
Krisumi Corporation is all set to launch the new Krisumi Waterfall Residencies, a mini Japanese waterfall residency in Gurgaon that will simply take your breath away.
The project is backed by the collaboration of Sumitimo Corp, a Japanese Company and Krishna Group, an Indian company who are bringing in the best of their expertise and today's technology for the development of the project. 
Krisumi Waterfall Residences will be the first of its kind as it will feature the participation of a Japanese company in India. Krisumi Waterfall will be the first to deliver a Japanese living experience in Indian Homes.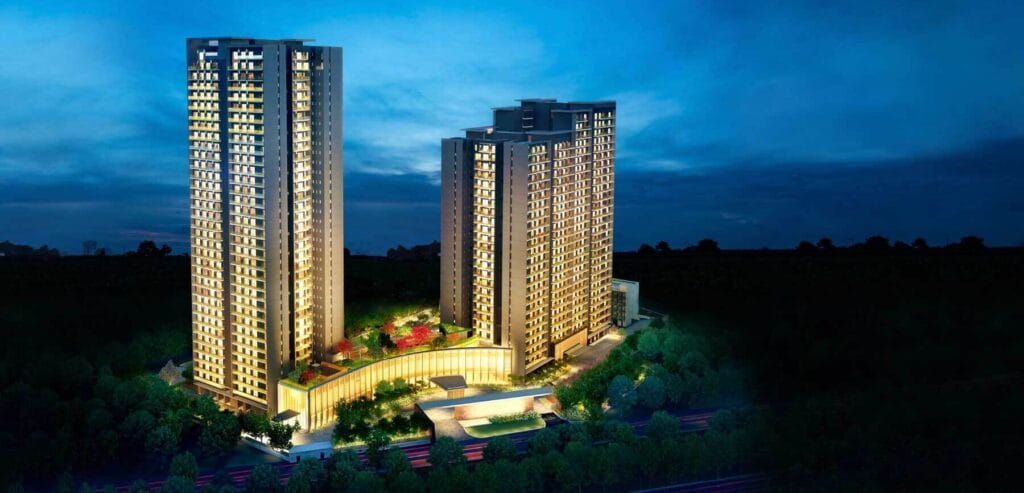 Krisumi Sec 36A Gurgaon
Highlights
Krisumi Corporation launching soon new project Krisumi City Gurgaon Waterfall Residences with world class amenities.
1st phase to have over 450 apartments (1.2 million sq ft) and will be completed in 4-5 years.
Construction of the 1st phase of the project expected to commence this year.
Township spread over 65 acres will be developed in 7-8 phases with around 5,000 apartments (18 million sq ft approx) over 10 years.
The master plan and architectural design of Krisumi City Gurgaon is developed by world renowned Japanese design firm NIKKEN SEKKEI.
The project will also feature a high-end retail mall, education institutions, a premium hotel and premium office spaces.
Sector- 36A Dwarka Expressway, Gurgaon
Krisumi Waterfall Residences has multiple towers standing at a behemoth twenty six floors and offers apartments that are fully furnished and come equipped with high class amenities that is sure to satisfy all of a family's living necessities. 
The construction of first phase of Krisumi City Gurgaon is expected to begin this year. The township will be spread over a vast sixty five acres of land, and will feature over 5000 apartments covering approximately 18 million square foot. 
The project will be developed in 7 to 8 phases over a time span of 10 years. The well known Japanese design firm NIKKEN SEKKEL is the brains behind the architectural design and master plan of this esteemed project. The project will include many luxurious amenities, a luxurious retail mall and well established education institutions just to name a few.
Waterfall Residences Gurgaon lets you pick from a 2 LDK, 3 LDK or 3+S LDK and penthouses that are exceptionally well conceptualized apartments that come at affordable prices where no compromise has been made by the developer in the quality and luxury that will be delivered to each and every one of its residents. 
Each apartment at this project is planned with great attention paid to each and every detail, with all of the developer's resource poured into designing and creating a home that boasts loudly about the peaceful setting and lifestyle that it will deliver to you and your family. 
Every tower at Krusmi City Gurgaon is equipped with seven lifts that makes sure that no resident will have to face a jam packed scenario at the any of the Krisumi City Guragon's towers. Each and every home inside the towers of this residency will be fully furnished and will provide the all of the amenities that a family require for a pleasant living experience.
If you've been looking for a comfortable, luxurious home for your family at a reasonable price, then the homes at Krisumi City Waterfall Residencies would be a worthwhile investment. Our property advisors are always available to help you with any and all regarding purchase, payment and any other information. So book now and avail your dream home and take a step closer to the dream home that a modern family desires for.
Located in Sector 36A on Dwarka Expressway Gurgaon
Near National Highway
Direct Connectivity with Dwarka Expressway
1 minutes From Upcoming ISBT
1 kilometer From Cyber Hub 2
Location
Krisumi Waterfall Residences, Sector 36A Gurgaon
Contact us
Phone: +91 9999853424, +91 9650312122




Email: info@investorlane.org